Fallon's Flowers Design Classes
What's not to love about spending a couple hours on Saturday afternoon surrounded by thousands of aromatic fresh flowers and great people?
Our hands on class will have you working with a beautiful selection of grower fresh flowers and foliage to create amazing floral arrangements. You'll learn from the best of the best, our very talented seasoned floral artisans all about the local flower movement and floral design skills. In order to hold your spot for the class, please call our store to pre-pay over the phone.
Each class takes place in our design center located at:
2731 Capital Blvd
Raleigh, NC 27604
Upcoming Classes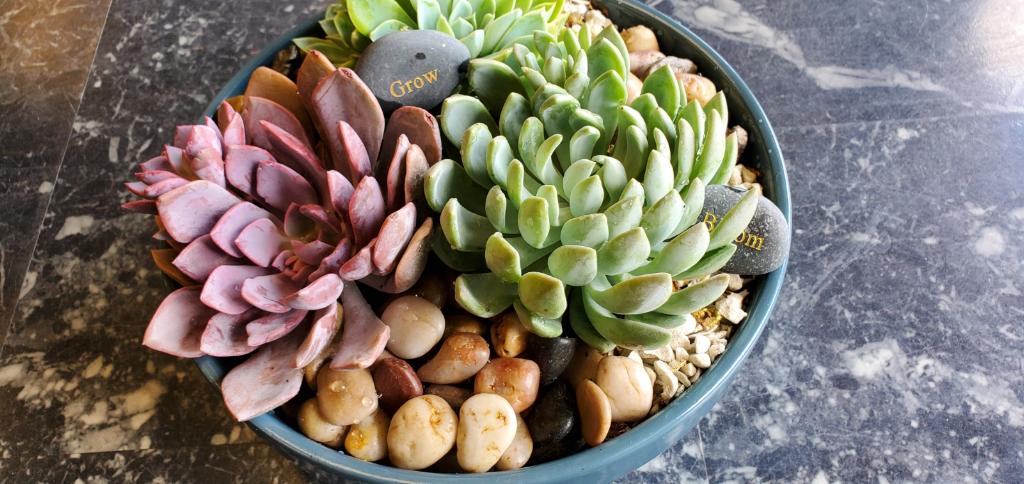 Succulent Design Class
August 10th, 2019 - 4:00pm - 6:00pm
Cost of class: $50
When it's too hot to garden outside, bring the beauty of nature inside! Join us for a succulent design class! Choose a planter to compliment your decor, 3 glorious succulents and various rocks, moss and fun accents to personalize the new addition to your home. Join us for a succulent design class on Saturday August 10th, 4 p.m-6 p.m. at 2731 Capital Blvd. Book your spot by Friday, August 2nd to receive $10 off the class fee of $50. Receive 25% discount on store purchases made that evening. Call today to reserve your spot! 919-836-8123.